The reason we love braces here at Masters Orthodontics is that they are a simple and effective way of improving any smile.  If you're looking to change something really important then we are the practice for you.
Modern orthodontics needs two elements for success.  The first is technologically advanced braces systems and the second is a uniquely skilled orthodontist.  One without the other will not get you the results you need.  We pride ourselves on our commitment to giving our patients both.
Braces are a simple way to improve your smile so you can feel more confident and start living a happier, healthier life.
Today, there are numerous orthodontic products and techniques. Fixed orthodontic appliances, commonly called "braces", are still considered to be the reference and remain the most efficient and versatile corrective orthodontic appliances. They can be used to treat practically any type of malocclusion from the simplest of cases to the most complex ones.
There are however certain products offering aesthetic and performance advantages over others. The products and techniques we use have been chosen for these reasons. Continue reading to discover the different types of braces we offer.
You will have the option of choosing clear or metal braces. Our orthodontist uses modern, state of the art braces with small, rounded dimensions to make them more comfortable, inconspicuous, and easier to clean.
Traditional metal braces, also known as "train tracks" are still the most popular option when it comes to braces. That's because they are the quickest and most cost-effective orthodontic treatment available.
Metal braces are now much smaller, flatter, and more comfortable than in the past. Patients of all ages can opt for metal braces because they are efficient and reliable.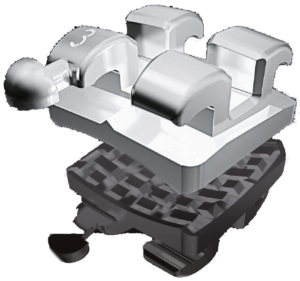 This conventional treatment option is comprised of braces (small squares) bonded to the front surface of your teeth, which are connected with very thin metal wires which apply gentle pressure to your teeth to help guide them into a more favourable and straight position.  The wires are held in position with either metal or elastic ties. Elastic ties come in a variety of colours and therefore very popular with younger patients!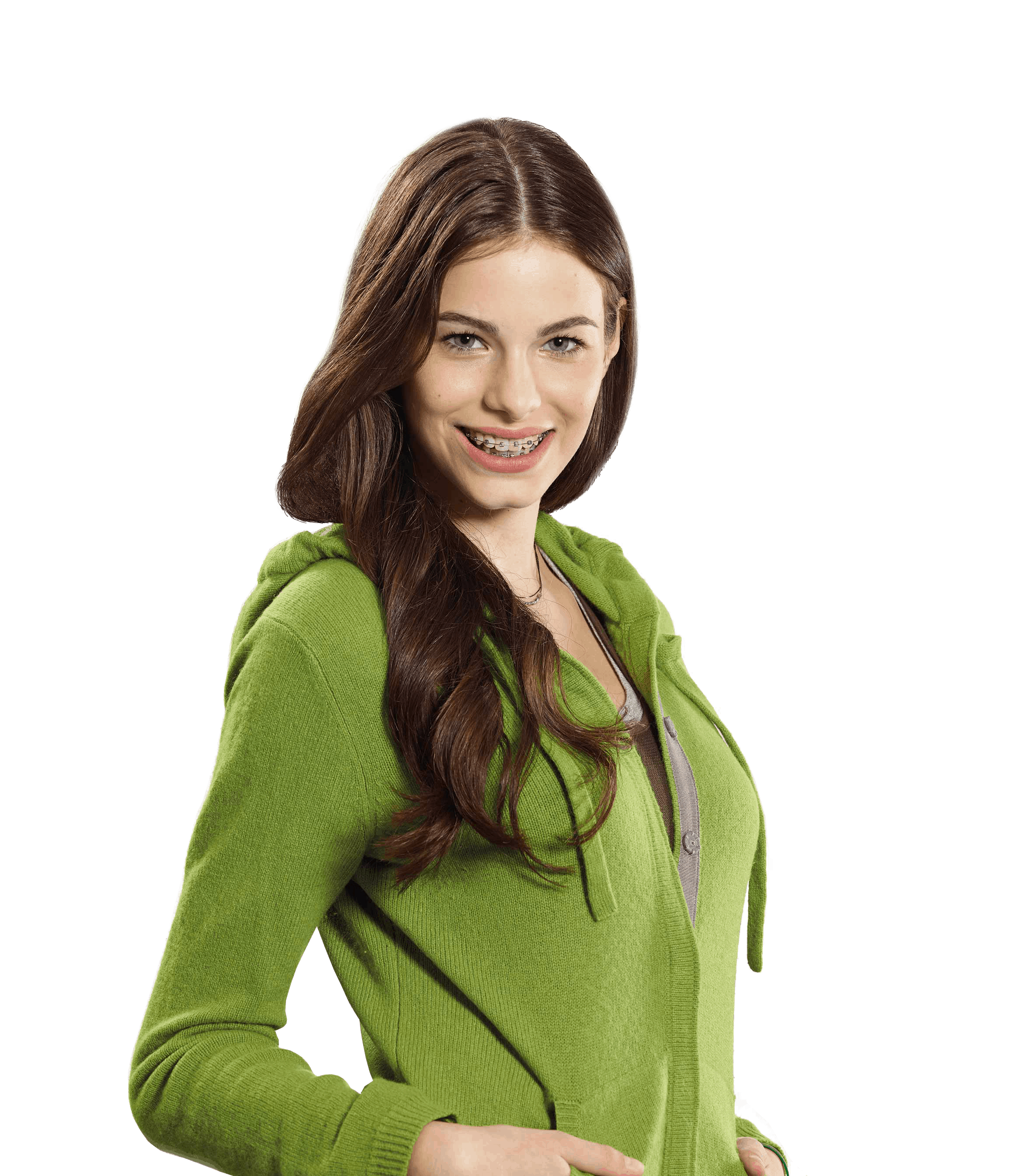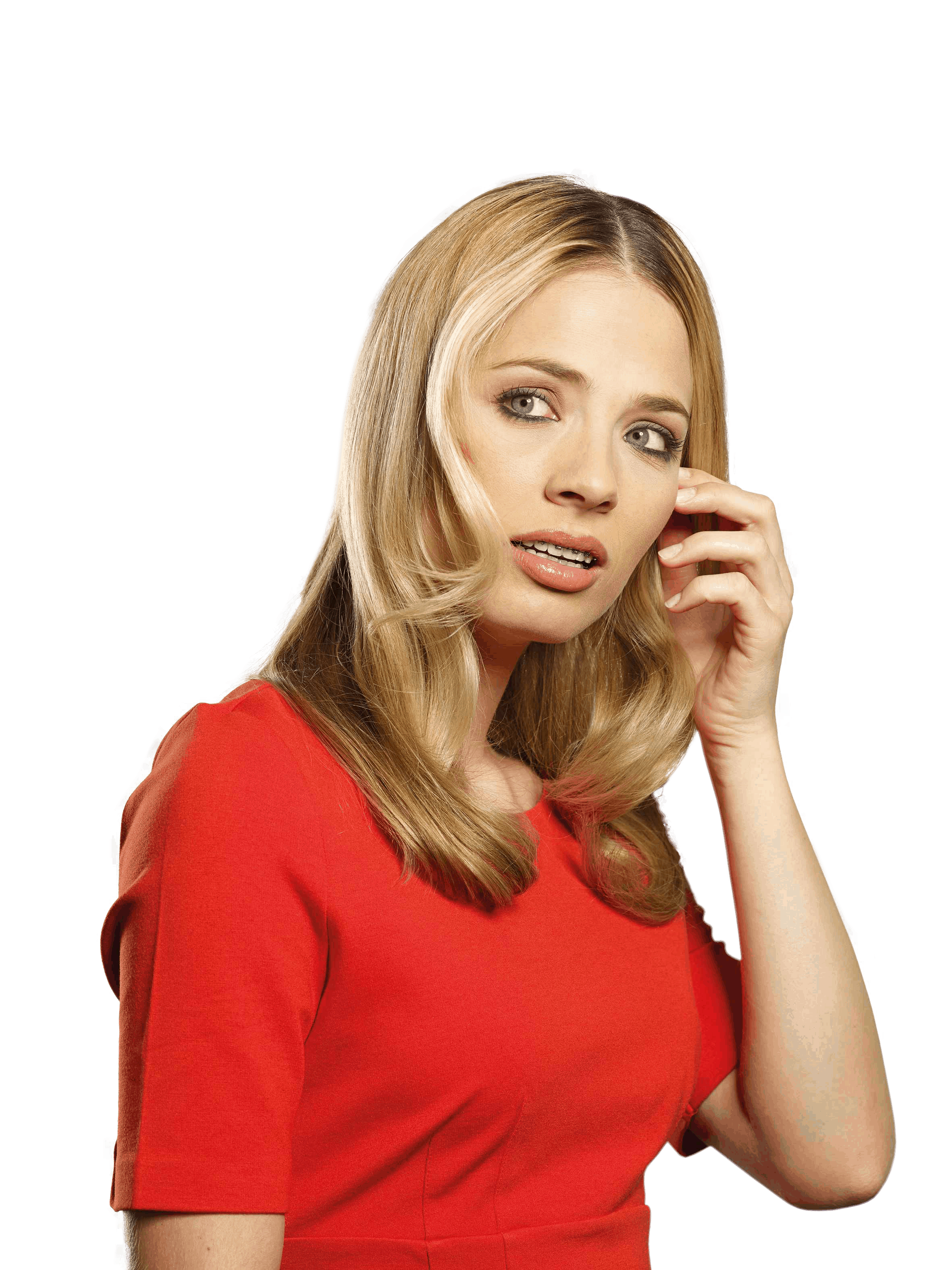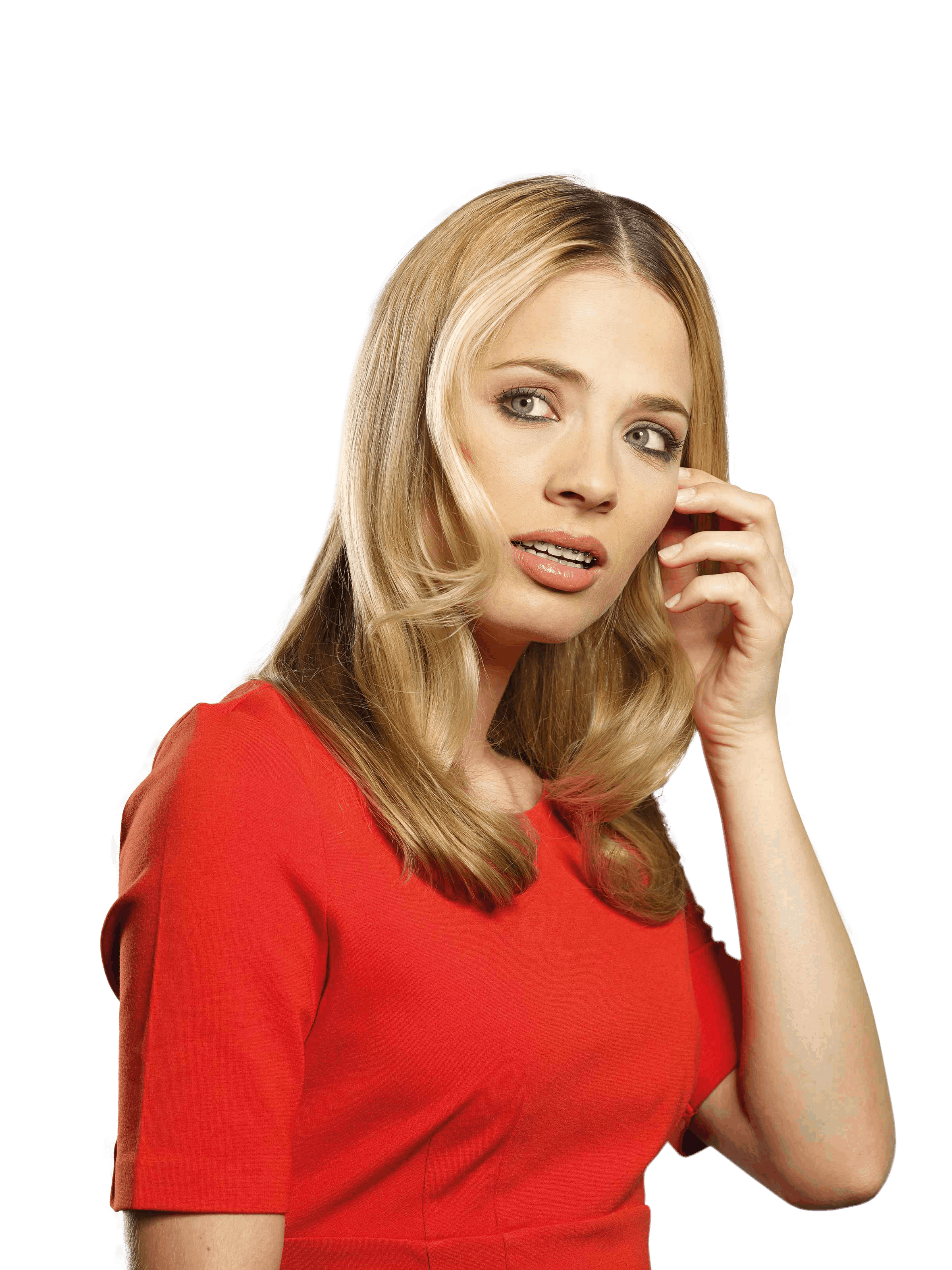 Self Ligating Metal Braces
Self Ligating appliances are an innovative clinical technology that revolutionises orthodontic treatment by making it more efficient and more comfortable than ever before.
This type of brace has a modern locking mechanism that eliminates the need to link the wire to the brackets with the ligatures (the typical rubber bands one sees). By not incorporating these ligatures, there is less discomfort compared to conventional brackets and thanks to the low friction applied, teeth level faster with the less force.
We use Forestadent Bioquick Self Ligating braces. Studies have shown that using the new "self-ligating" technology and treatment protocols reduce patient discomfort, require fewer adjustment appointments during treatment, and allow to complete the majority of treatments 4 to 6 months faster than with conventional orthodontic techniques.
Clear braces developed as an alternative to the cosmetic demands of adult patients. They are just as effective as conventional metal braces but tend to be somewhat more expensive due to the material of which they are made.
Many people prefer transparent braces because they blend with the natural colour of the teeth. They are made of sapphire or ceramic, and for that reason, they are less traumatic for your cheeks and lips.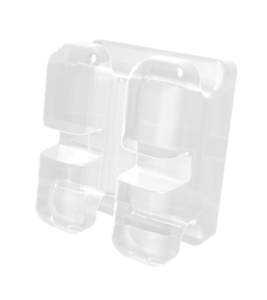 At Masters Orthodontics we use the innovative Inspire Ice Clear braces. They are the best quality braces on the market. They are made of a sapphire crystalline material.
Not only are they discrete, but they are also practically invisible. Some aesthetic braces are white or a colour very similar to the colour of your enamel. We all have different shades and tones of enamel so sometimes other clear bracket alternatives struggle to blend satisfactorily to one's true colour.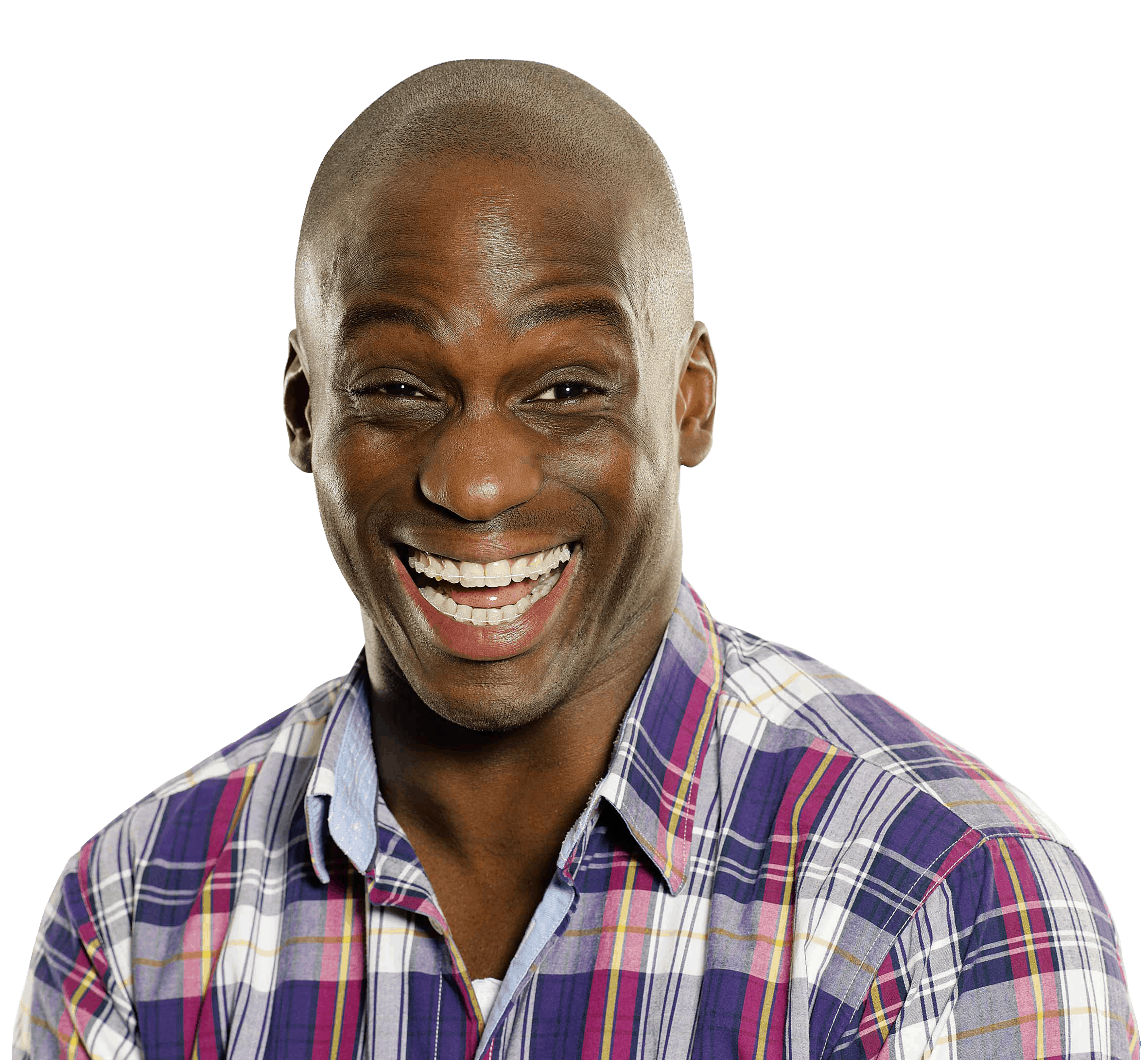 Self-Ligating Clear Braces
Cosmetic self-ligating braces offer aesthetics in combination with the advantages of self-ligating braces.
We use Forestadent Quickclear braces made of a translucent ceramic which makes them discreet yet extremely effective. They blend in seamlessly with your teeth making them practically Invisible. They allow for better dental Hygiene as they do not require any elastic, rubber, or metal ties.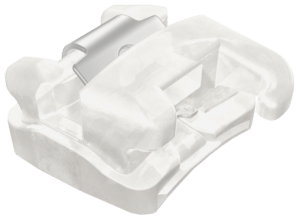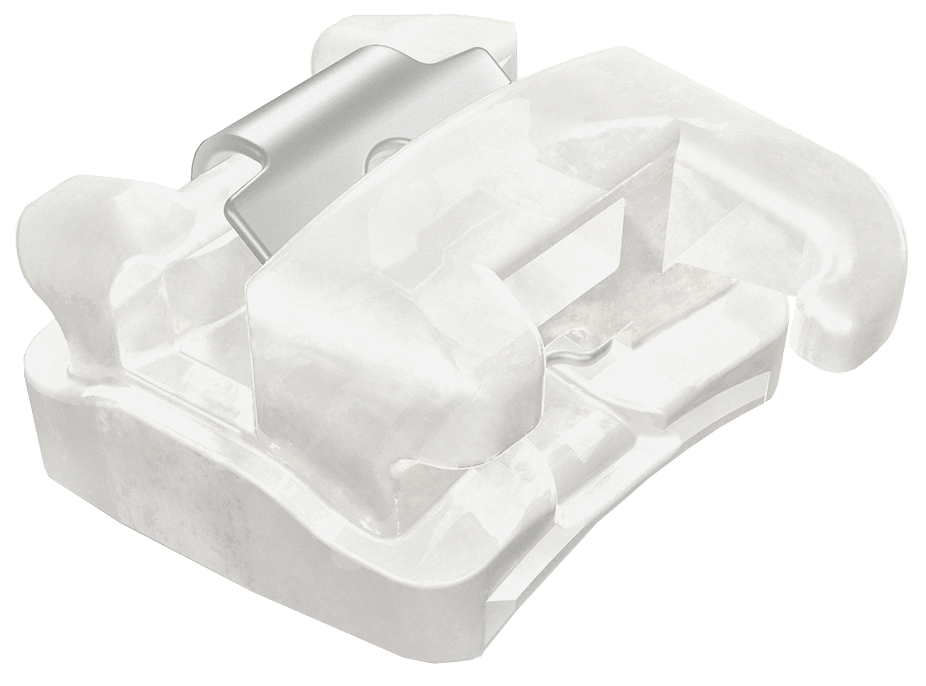 As your teeth straighten with time, your metal wire will need to be changed periodically. The use of sliding clips can make the task of changing the wire much easier and hence allowing shorter appointments.
Highly Resistant: Conventional brackets, being made of metal, are difficult to break. As for ceramic aesthetic brackets, we choose the most resistant brackets on the market whose quality effectively decreases the risk of breakages.
Increased Effectiveness: Braces have proven their effectiveness over time. We can achieve precise, controlled, and predictable movements.

Most Affordable: The price of conventional metal brackets is significantly less than the other types of orthodontic treatments available.
Variety Of Options: You can choose metal or transparent braces depending on your needs and budget.
Disadvantages of braces? The main disadvantage of metal braces is the typical "metal mouth" appearance, but this can be eliminated with the use of clear braces.
Slide to see what we can do...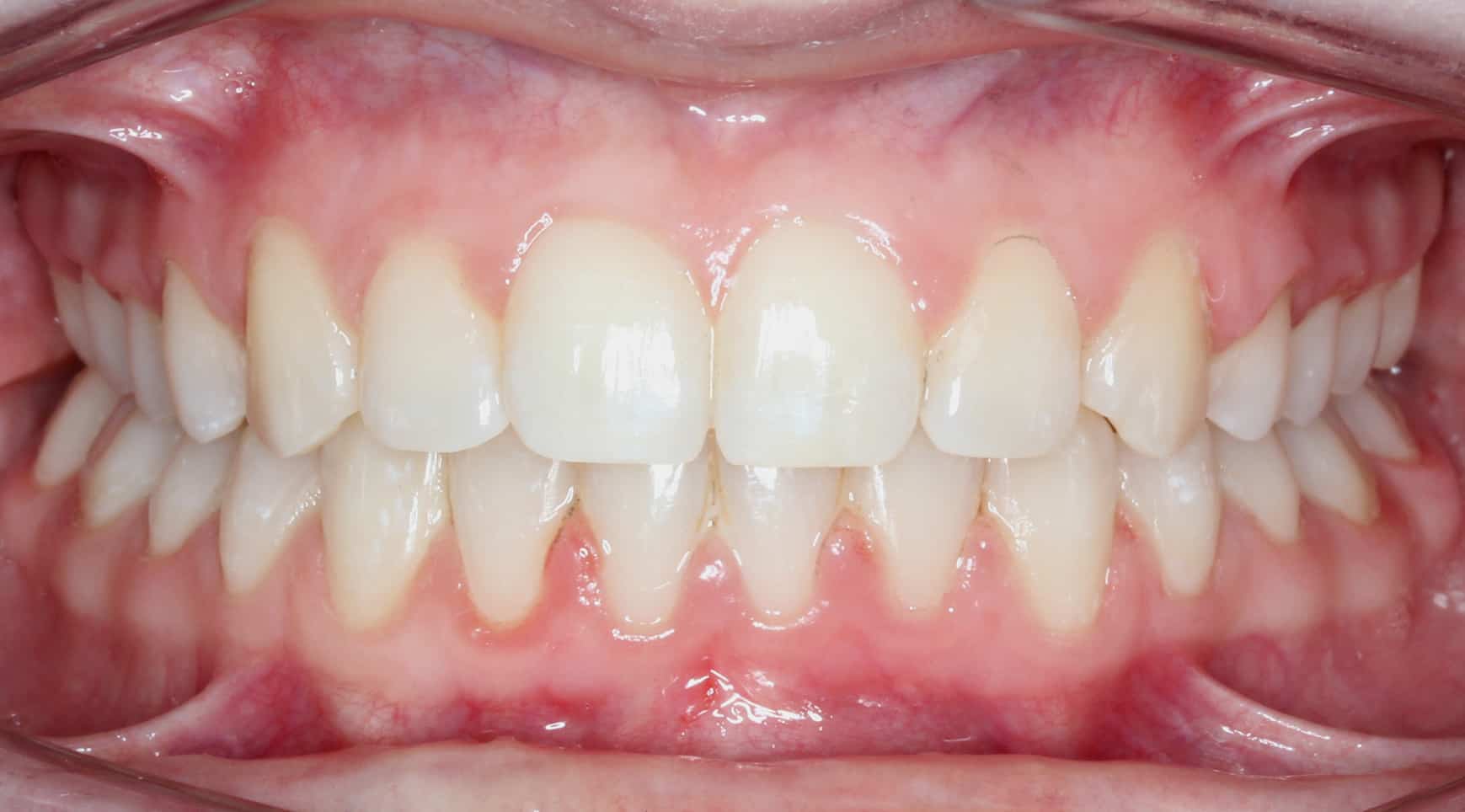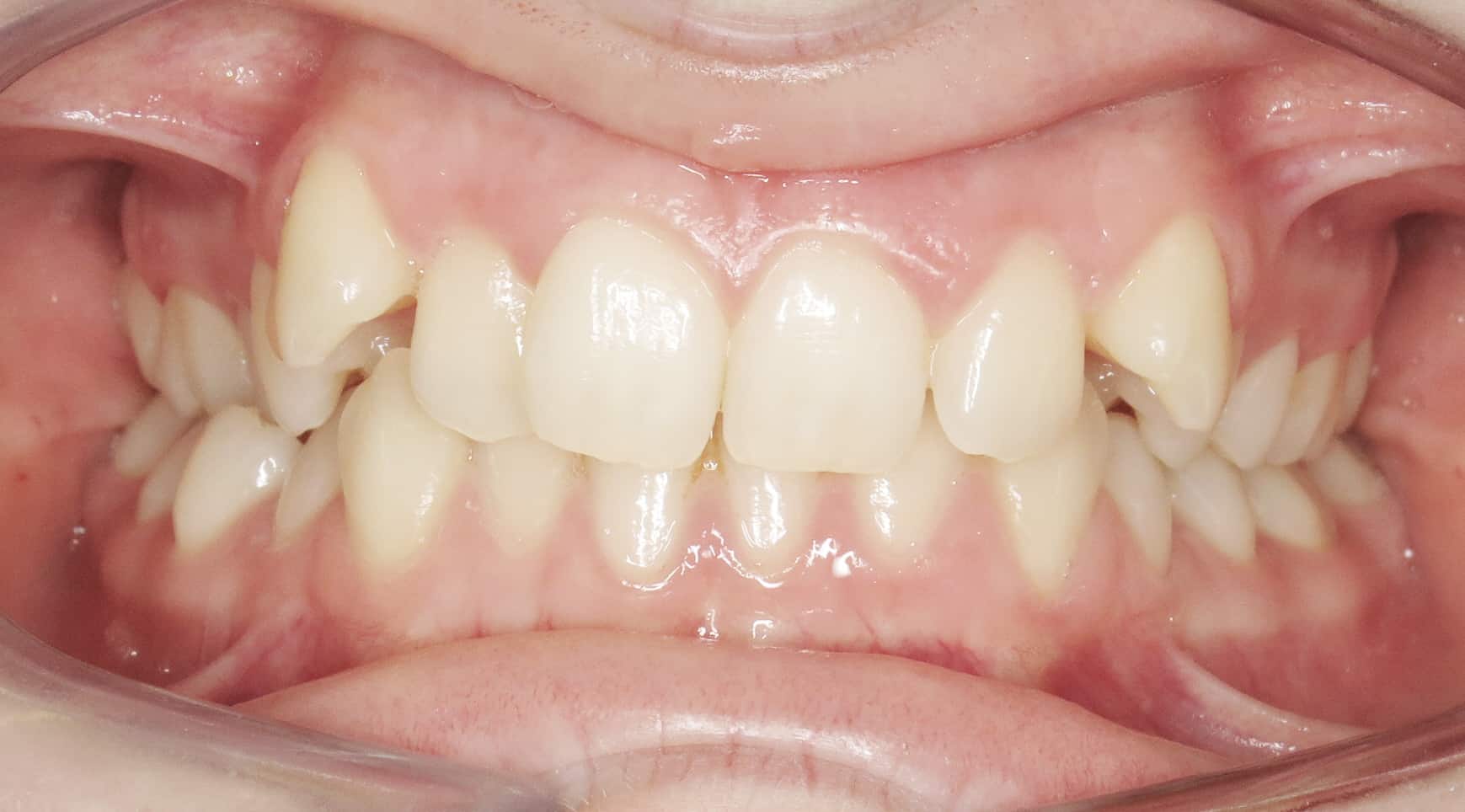 Frequently Asked Questions
The price of braces varies greatly depending on one's needs and the severity of the underlying problem. It also depends on whether you require treatment on both jaws or just one.
Conventional metal braces (£3000/£4600 for single or double arch respectively)
Self-ligating metal braces £4600 for both arches
Clear conventional braces (£3500/£4800 for single or double arch respectively)
Clear Self ligating braces (£4800 for both arches)
For many years people thought that braces were only for kids. Fortunately, things have changed in the past decade or so and we tend to see a lot more adults seeking orthodontic treatment. Braces have become smaller and more aesthetic which are of key importance to adults. There is no age limit to have braces!
The only true invisible braces are Lingual braces (on the back of one's teeth). We have some less obvious clear braces when compared to the traditional metal ones. These tend to be made of porcelain, sapphire, or ceramic material. They are still visible but tend to have a more transparent look to them. Clear aligners are also less obvious but still visible, unlike lingual braces.
This depends mainly on the severity of the initial problem. No two cases are the same and everyone is different. It will take much longer to correct a very severe problem that requires extractions than a simple alignment of one central incisor for example. On average, for comprehensive orthodontics, treatment takes between 18-24 months. For simple cosmetic alignment cases, 6-12 months.
All orthodontic appliances have advantages and disadvantages and no one appliance is better than another. Conventional metal braces are still possibly the best value for money when it comes to orthodontic treatment. They are extremely effective. They work very differently compared to Invisalign and as such, it is very difficult to say which is better as this will ultimately depend on the patient's specific needs.
Braces are very safe if a good level of oral hygiene is maintained throughout orthodontic treatment. Problems tend to arise, mainly decalcification around the brace when patients do not brush their teeth as instructed. Unfortunately, this can lead to irreversible enamel damage.
During the initial few days after you fit your brace or adjust them, you might feel a little pressure on your teeth. This is normal and expected and it is a sign your teeth are moving due to the pressure exerted by the wires. This pressure gradually eases off until you have them adjusted again at your next visit.
All our patients will be given retainers, be it with fixed braces or Invisalign. Retainers help maintain teeth in their new position and prevent them from relapsing over time. We want you to keep your beautiful smile forever!
We tend to see you every 6 to 8 weeks for reviews and any necessary adjustments.
Overbite is how much your upper teeth cover your lower teeth. Depending on the severity of the overbite, braces can improve it drastically if the problem is not skeletal in nature. Severe overbites might only be corrected surgically. Only after a thorough assessment will we be able to determine the degree of complexity of your overbite.
Almost all cases can now be treated with Braces. We will be able to give you a much more thorough diagnosis and treatment plan after an initial consultation and ascertain whether or not you are a candidate for braces.
The braces we use are very small with low profiles. They are bonded to the outside of your teeth so there is little if no possibility of them affecting the way you talk. Most orthodontic appliances, however, will need an initial period of adaptation but after a few days you get used to them but your speech should not be an issue.
A specialist Orthodontist is also a dentist but a general dentist is not an orthodontist. It is not illegal for a general dentist to carry out orthodontic treatment but unfortunately, they do not have the same training or level of expertise as a Specialist. Specialist Orthodontists train for an extra 3 years (fulltime) to be able to diagnose, treatment plan and carry out treatment to a very high standard. Having said that, some general dentists are more than capable of treating mild, simple alignment cases. Ultimately, if you have a heart condition, would you rather see a cardiologist or your GP?