This is the initial contact between you (or your child) and Dr. Masters. We carry out an extensive and thorough clinical examination and our aim is to answer any questions or possible doubts you may have regarding your orthodontic treatment.
This is a very informal appointment where we get to meet you. We know that some people don't particularly like visiting the dentist and we want you to feel as comfortable and relaxed as possible. Our aim is for you to go home with the as much information as possible and for all your questions and doubts to be answered. We want to get to know you and your wishes and concerns and want to make you feel welcome with our somewhat different approach.
You tell us the reason for your visit (cosmetic, functional, pain) and we will briefly explain to you if there is any type of malo-occlusion present and if so, which treatment modality best fits your personal needs.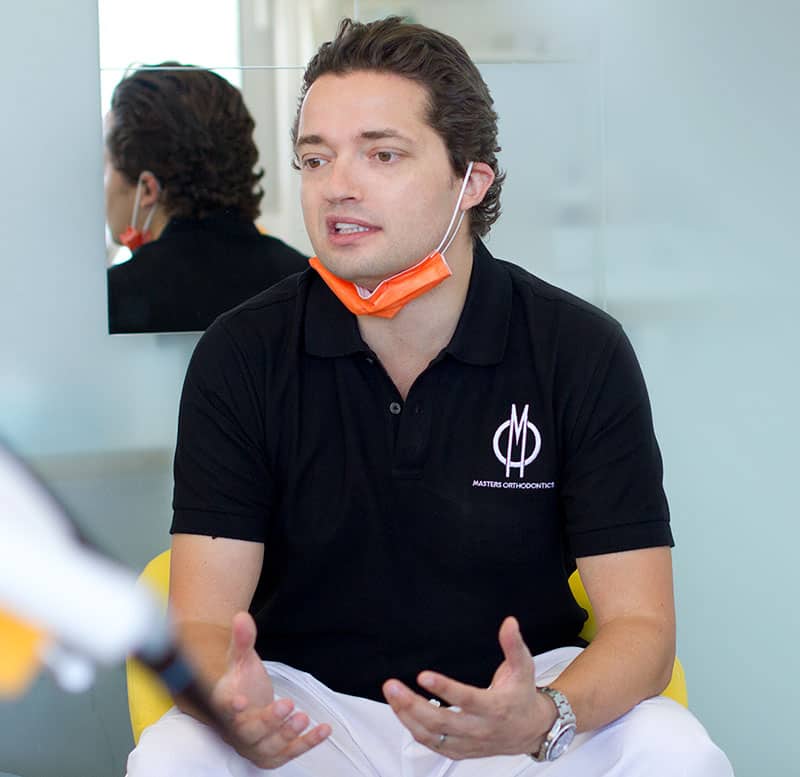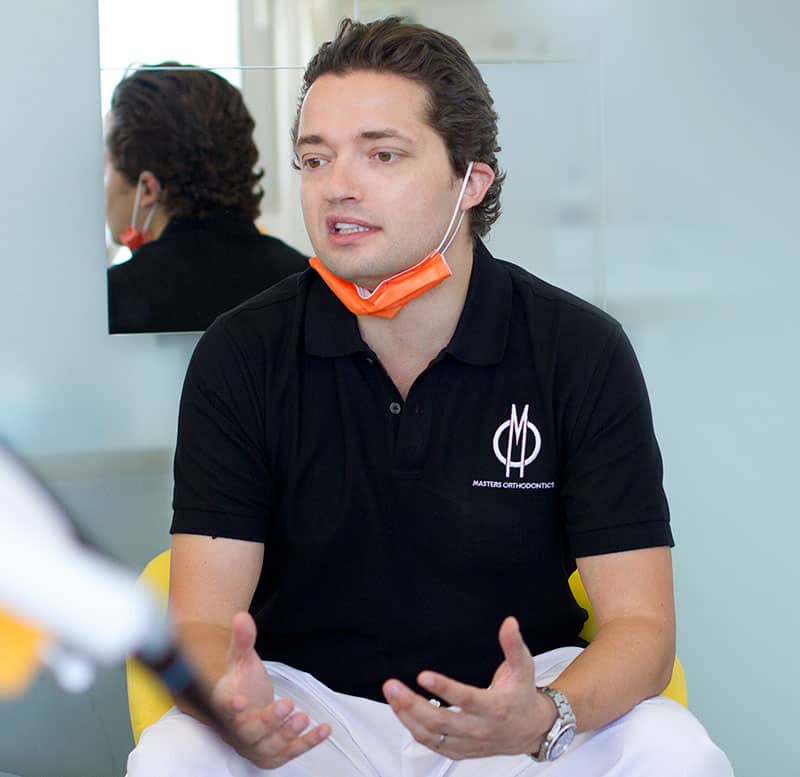 When you are ready to begin your orthodontic journey with us, the next step is to take full orthodontic records. No need to worry about those horrible and uncomfortable impressions of your teeth anymore. We are a choke free practice!!! We have a state of the art intraoral camera ( 3D scanner) that allows us to obtain a much quicker and more accurate copy of your teeth and bite. At this appointment, we take a full series of intraoral and extraoral digital photographs, panoramic Xrays, a lateral Cephalometric Xray, Intraoral scans, bite registrations and in certain cases complementary 3D Xrays (CBCT) of your teeth, jaws and/or Temperomandibular Joints (TMJ's). Once we have gathered all this data, we have the necessary information to study your case. This enables us to formulate a comprehensive problem list and consequently a suitable diagnosis and personalised treatment plan.
At this appointment Dr. Masters will sit down with you and analyse the diagnostic findings obtained in the previous Records appointment. We will show you personalised presentation of your case and explain the possible treatment option(s) available to you. We will illustrate the types of appliances that might be suitable for your particular case, their cost and an estimate of how long your treatment might take and answer any questions or doubts you might have: will it be painful? Do I need extractions? etc. Once you and Dr. Masters agree and decide on the best available option, we will then be able to give you a final quotation for your treatment. This will depend on the complexity of your problem(s) and on the type of appliance you choose. We pride ourselves in being honest and upfront and as such, any quotation we give you at Masters Orthodontics is set in stone with no hidden costs, extras or small print.
Depending on the type of treatment chosen, tend to see you every 6-8 weeks for follow up appointments. Appointment length might vary depending on what is being done that day but no appointment is less than 30 minutes.
We usually take control photographs at every visit so that we can monitor and assess the progress of your treatment.
This is what we call the Retention phase. Once treatment is finished, we do not want your teeth to move back (relapse) to their initial position. This phase is just as important as the active phase of treatment.
We usually give you a fixed retainer as well as a removable one for you to sleep with. It is essential that you follow the instructions given for their use to prevent any unwanted movement after you obtain your perfect smile.
We will then see you periodically for retainer check controls for one year after you have your braces off.